Have you struggled with your weight most of your life, tried just about every diet out there, but haven't been able to make anything stick?
Been there!
Do you often start Mondays by saying "this is going to be the week I get back on track" — only to find yourself overindulging on Wednesday after a few hectic days because you've "earned it?" You then promise yourself you'll try again next week when things aren't so hectic or stressful.
Yeah, I did that too. Just about every single week. It became a family joke.
After 30+ years of yo-yo dieting, I was beyond desperate to find a way to lose weight for good. My body had excess fat it didn't need, and I knew losing weight would allow me to enjoy the activities I loved even more. I craved the ability to wear any clothes I wanted without being self-conscious. I wanted more self-confidence.
On November 1, 2018 I committed to one last attempt to lose the weight for good with the Ketogenic diet. I would follow it faithfully for two months. If it didn't work, I would forget about losing weight and learn to love my body for what it was.
In eight months, I lost 35 pounds. I was able to wear anything I wanted, and started to enjoy clothes shopping where I had dreaded it before. I had more energy, more zest for life, and more confidence than I ever had before. Activities I enjoyed, such as running, required less effort.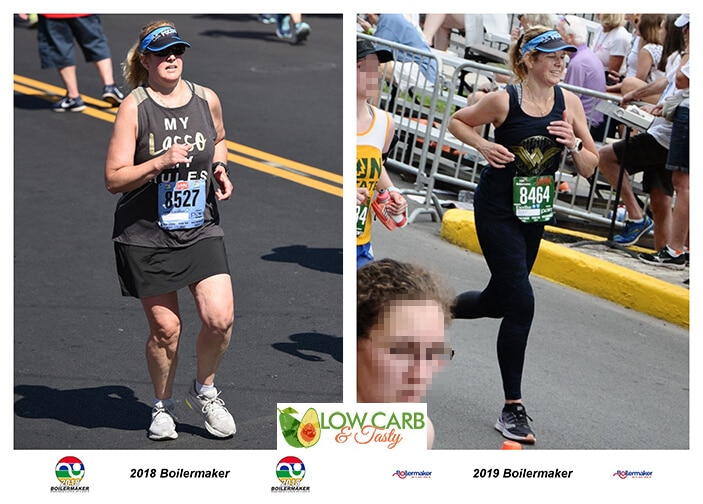 But my story doesn't end there.
Over the next eight months, I gradually put about seven pounds back on. I was ok with this; I had increased my carb intake and was trying to settle in on a comfortable weight I could maintain. Then, in February 2020, COVID-19 introduced itself to the United States. This brought a ton of changes to which I didn't adapt well — I packed on another 10 pounds and almost completely fell off the wagon.
For the first time in my life, I was conscious of what I was doing. I was eating foods that weren't good for me, didn't make feel good, and brought on the cravings. This is when it clicked that physical health (and weight loss) are tied to mental health as well.
I started this blog for several reasons:
To share everything I've learned (and am still learning) — the good, the bad and the ugly!
To help you reach your goals, and show you that you CAN lose weight, even if you've tried just about everything else.
To support your journey to optimal health, whatever that may look like for you.
On this blog, you'll find recipes, reviews, personal observations, and anything else that I think might be helpful! To stay up to date, subscribe to my newsletter below to get monthly updates of what's new.
Feel free to contact me anytime! I would love to hear your questions, comments and concerns.
Some Personal Facts About Me:
I have two kids (one with special needs), and two step-kids.
I am an ACE-certified personal trainer (2013-2021) and ACE-Certified health coach (2015-2021). While I haven't used these certifications professionally, I gained a lot of knowledge from studying for them!
From 2006-2011, I was a Weight Watchers meeting leader. I LOVED helping others reach their goals (hence, this blog!)
I'm a huge Wonder Woman fan.
I have a love/hate relationship with running — Sometimes I love it but most of the time I hate it.
I've completed 18 full marathons and countless half marathons. I am proof you cannot out-run a bad diet!
I've completed two 70.3 races (Ironman Lake Placid and Patriot).
I live in the Albany, NY area. Therefore, I'm used to cold, icy winters and hot, humid summers!